One of the first JoJoisms I wrote came about not only because I was feeling my age, but because Fibromyalgia was having a profound affect on me. I think I wrote this one when I was in my early 40s. Here's what it looked like when I finally made a meme out of it:
I felt it needed an upgrade so here's what it looks like now: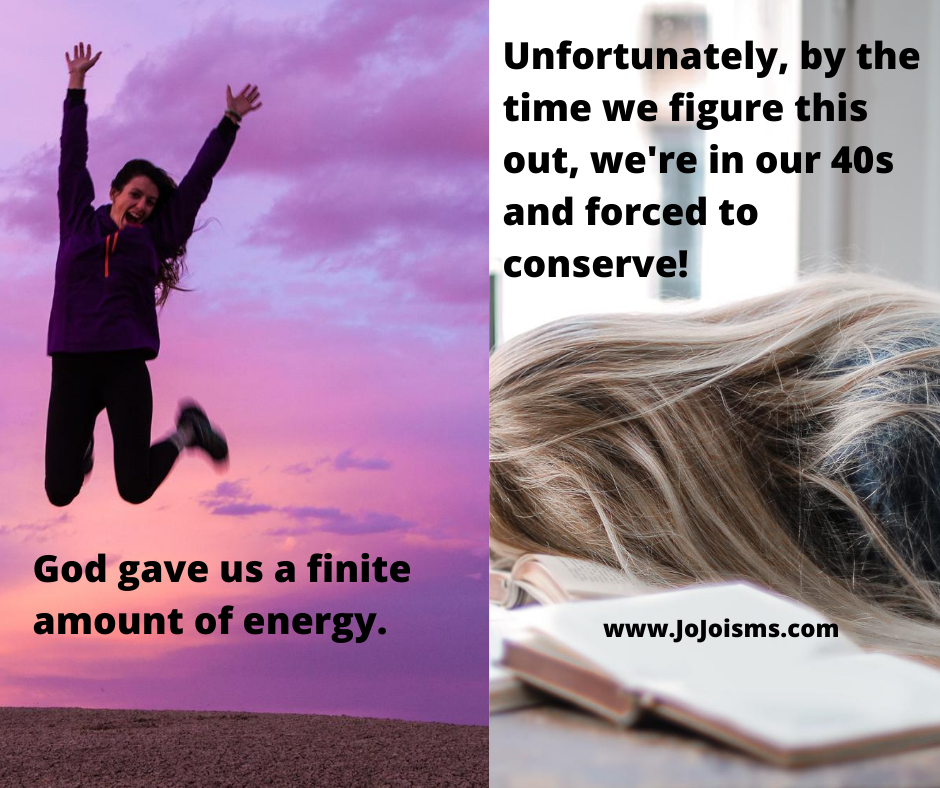 How much energy do you feel these days? And are you over or under 40?