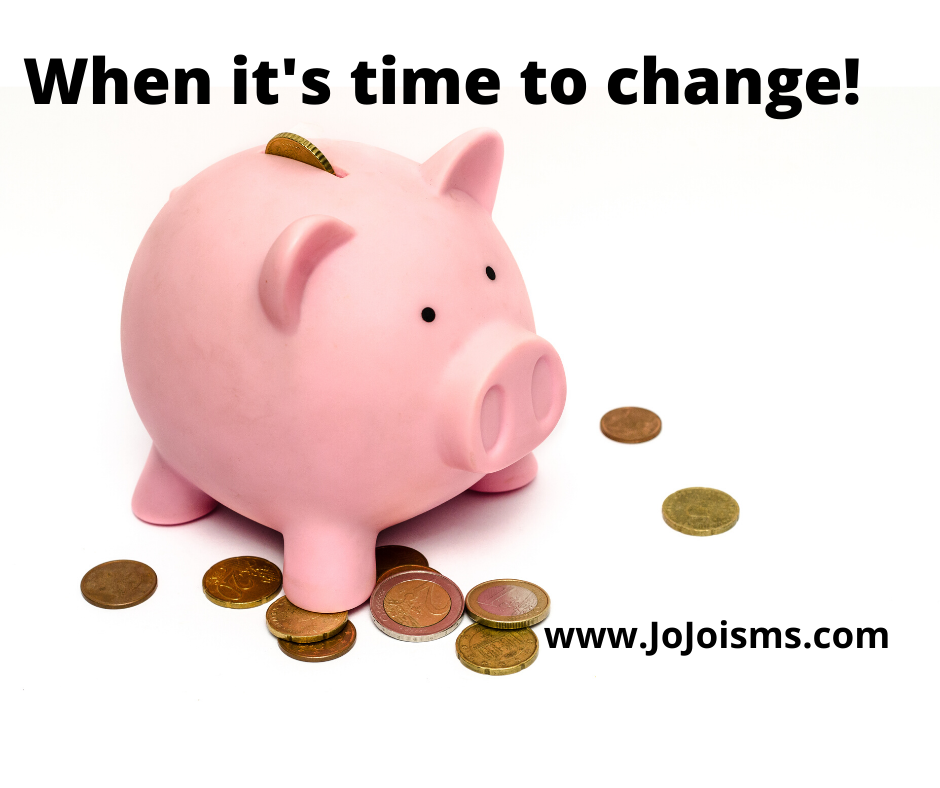 It's been a good long while since I was writing weekly here on JoJoisms! I just couldn't keep up with all my blogs with the overwhelming fatigue I had so I took a long hiatus. I was still creating new JoJoisms on all my favorite topics but I was only posting monthly recaps of all the JoJoisms I had created for the previous month. However, something happened not too long ago and I felt convicted to ramp up my writing again.
I started a new program to lose weight and I figured out that adding a bit more protein to my day gave me more energy and I began feeling better. It's amazing how much more you can get done when you don't feel like you can't take a shower or walk across a room or even talk on the phone because you'll use up all your energy for the day! lol
Though it is much more difficult to write these days due to my Essential Tremors, I'm determined to fulfill my ministry, share my passions, and follow the Lord's leading for my life as best I can. So, it is with renewed energy that I have decided to go back to posting weekly here to bring you more of the fun JoJoisms I create each week. I'll also be sharing with you a little insight into why and how I create them as so many of you have asked.
I'll be sharing new JoJoisms as well as old classic JoJoisms and some of the ones I've been meaning to give a make-over for one reason or another. I must have over 800 of them now! I lost count after about 600 so I haven't been numbering them.
I'll also be sharing various collections that fall under a particular subject now and again as I've found I tend to come back to a topic until all the nuances are covered.
Just giving you a heads up so you can subscribe or put it on your calendar to come on back and check out what's new. JoJoisms will come out every Tuesday for the foreseeable future. So, grab a cup of your favorite coffee or tea and…Enjoy!